By Pauline Bock for Wired
Widespread use of blockchain technology could help local economies stay local and support small and medium-sized businesses, according to Colu CEO Amos Meiri
To free local economies from the rigid control of banks, look to the blockchain. The open-source, distributed ledger that powers bitcoin will, according to Colu co-founder and CEO Amos Meiri, simplify transactions and help local economies blossom.
"We are working towards a new way of thinking about money, one that increases accessibility and cooperation and meets the needs of people living in the digital," says Meiri, 31. "The technology being open source is important, because it significantly increases trust and allows people to participate in the economy."
The Tel-Aviv based startup, which currently employs 21 people and hopes to double its staff by next year, announced a seed round of $2.5M in January 2015 from Israeli venture firm Aleph and Spark Capital, BoxGroup and Bitcoin Opportunity Corp. The latest funding round, which Meiri will announce at WIRED Money on June 23, is much bigger.
Meiri has previous with cryptocurrency. A graduate of Israel's College of Management, he used to work as a trader and specialised in the fintech industry. Meiri was at social investment network eToro before founding his first company, ColoredCoins, in 2013. ColoredCoins arose from the second wave of the "bitcoin movement", he says. Meri's idea, as the company name suggests, was to "colour" cryptocurrency, attaching unique information that sticks with it down theblockchain to help with confirmation and single payment verification.
The system inscribes digital coins into real-world assets, so that a car, for instance, can be lent but will retain its owner's information, or a downloaded song will keep its inscribed copyright. "It can be used for a bunch of applications," Meiri tells WIRED. "We provide all the tools. It's an economy in a box."
Colu, founded by Meiri in 2014, grew from ColoredCoins's concept of digitising the ownership of bitcoin assets. The system uses the blockchain for various types of financial transactions – both physical and digital.
Colu covers anything from cars to concert tickets. It creates the equivalent of a digital ID for the asset, and the buyer receives an encrypted token. As the details of the transaction are stored on the blockchain, this token is more secure than a piece of paper or printed ticket. The token, which can be scanned using a QR code, can be easily stored on a phone or computer and can be instantly transferred to anyone without cost.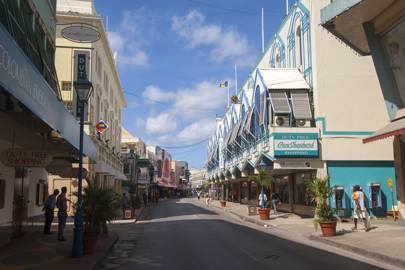 Users can load money (linked to a local currency), manage currencies and create transactions via Colu's consumer app. "Merchants accept transactions through the app," he explains. "It's instantaneous." According to Meiri, 10,000 developers currently use Colu. At WIRED Money, Colu will announce new user figures and unveil its new business plan with a focus on local economies.
As a distributed, public and open-source ledger the blockchain is the perfect tool for startups such as Colu, who hope to make financial systems more open. "In finance, the banks are the only ones with access, they are the only ones to participate in the economy," he explains. "An open-source network avoids having a closed ecosystem." By bringing the advantages of blockcgain to real currencies Colu is trying to help people and business transact directly with each other.
For Meiri, the blockchain's ability to cut out middlemen is key. "Rather than having to move transactions through third parties that often levy heavy fees, people will be able to connect directly with one another," he says. If users directly own their assets – and can store them on their own hard drive – they don't rely on the centralised company that issued it.
"One of the most significant impacts of blockchain technology, regardless of the field, is the ability to make direct, person to person transfers instantly and securely while reducing the potential for cyber attacks due to the technology's distributed nature," explains Meiri. Companies cannot block or control trade, or what's being traded on the platform. And because it's open-source and distributed – unlike a bank's server – the blockchain is much more secure. "Everything from insurance to loans will be able to be handled outside of the walls of commercial banks and corporations," he says.
"Rather than the traditional model that places the control of money in the hands of the few, money can remain in everyone's hands," adds Meiri. "Imagine walking into a store in your local area and being able to pay the merchant directly from your phone without the need for any payment processors, credit card companies, or additional hardware."
And Colu is starting right there: at a local level. Local currencies have a broad range of positive effects on local economies, says Meiri. By keeping the money in the area, local currencies have positive effects on local economies: they support small and medium-sized businesses, increasing economic growth and creating jobs. "It also helps to build deeper connections between locals, which in turn leads to increased social capital and community involvement. Colu's technology allows for this model to be scalable globally."
The company is currently with authorities in Barbados to issue 'digital dollars' on the blockchain. "We are increasingly focusing on digital local currencies," says Meiri. In regions such as the Caribbean, where existing financial systems are slow and cumbersome, bitcoin and other digital currency transactions could boost local economies.
Colu's most obvious obstacle isn't its ambition of challenging the banking system, but raising awareness of the blockchain itself. "Much like the internet, the influence and reach of blockchain will probably not be immediately obvious to everyone," explains Meiri. "And like all technology, if it's working well, end users may not notice it at all. We don't want them to know what the blockchain is, we want them to see what it changes for them." The change, he hopes, will be providing people with a better way of making transactions and interacting with various currencies.
For now, blockchain is not only unknown, it's also not widely used. "The most well-known blockchain is the bitcoin blockchain, but there are actually many blockchains, some public and some private. One area that Colu is already researching is how to bring all of these blockchains together into one ecosystem," says Meiri. But his work, he insists, is not about the blockchain. "It's about making money more valuable. Local currencies and economies will be the building blocks of this new model of economics."
First appeared at Wired